Kuper Academy - Library Resources
Kuper Academy values reading, not only to sharpen the mind, but to inspire creativity and imagination. By providing our students with print materials and electronic resources in our libraries, we are helping to develop learning and evaluation skills to take them beyond Kuper's classroom environments, inspiring them to think deeply and to dream big.

Both the Elementary Library and the High School Library are rich in resources, and our librarians work diligently to inspire Kuper students to become lifelong learners. Together with the teachers, the Kuper librarians strive to develop critical thinking and promote digital citizenship.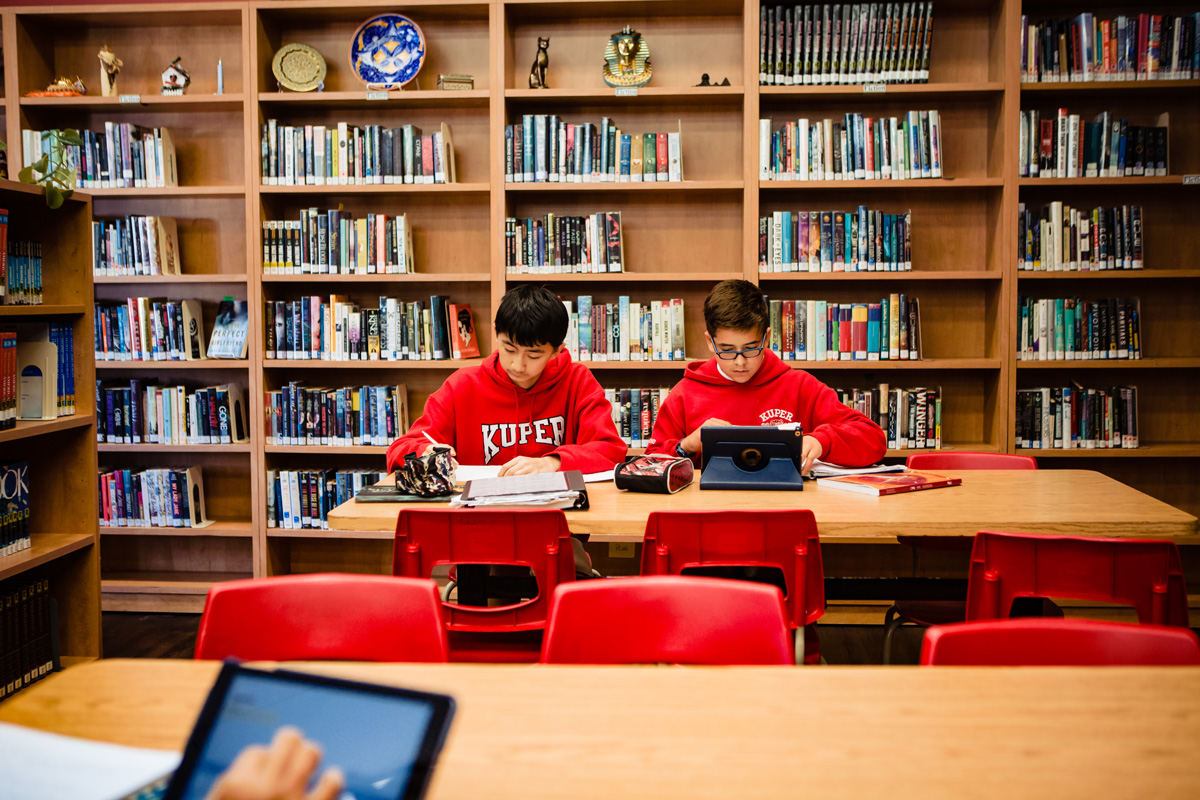 The Elementary School Library, serving K3 through grade 6, holds a diverse collection of over 7000 French and English holdings. These include fiction and non-fiction, graphic novels, audio books, classics and picture books. The Elementary Library also maintains a growing collection of materials from the publishing house of Barrington-Stokes to aid students experiencing reading challenges.
The High School Library collection offers students a wide selection of books and graphic novels for recreational reading in French, English, Spanish and Chinese, and numerous non-fiction works in French and English to support classroom assignments. High school students have access to desktop computers, a printer, a photocopier, presentation software, word processing software and subscription databases, which promote sound research practices and provide primary resources for projects and essays.
Magazines:
Dozens of subscriptions to both English and French magazines
Electronic Databases:
Elibrary (full English database with over 2000 full-text periodicals and newspapers)
Photocopier:
High school students have accees to a pay-per-use photocopier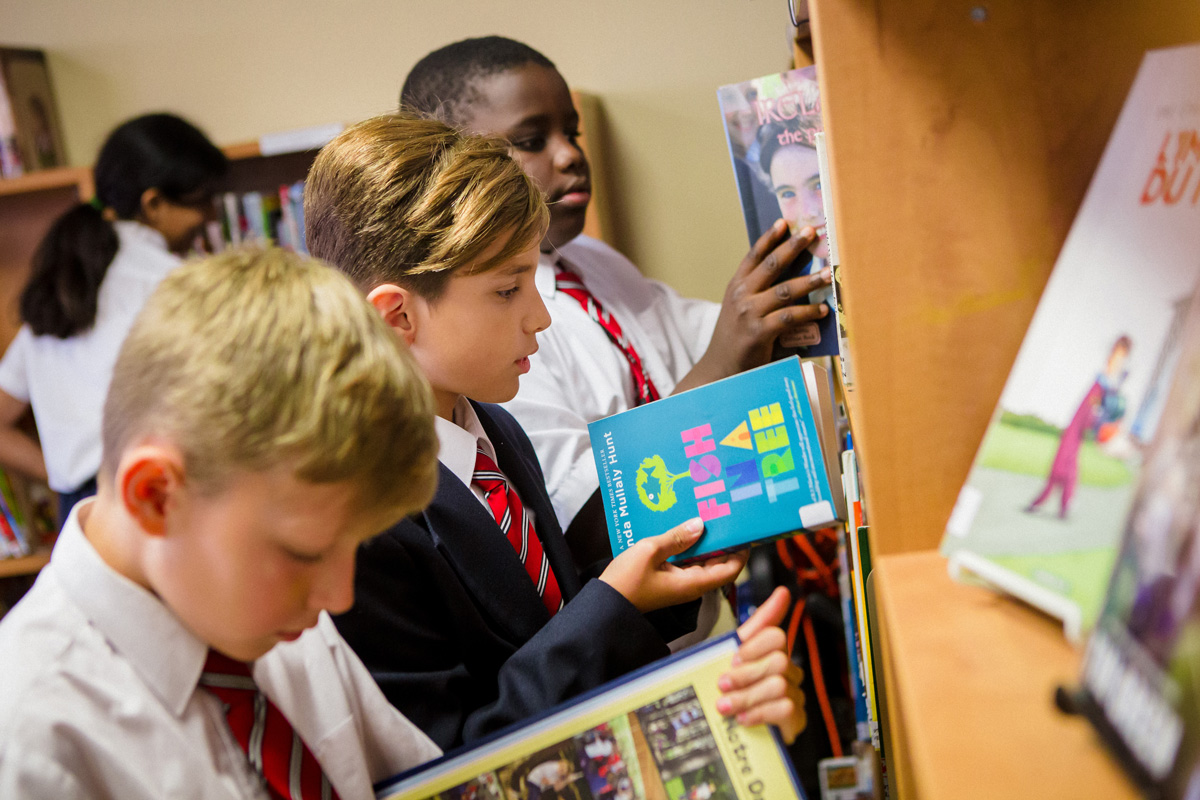 Kuper Database Link & Description
The libraries aim to play a broadly supportive role in student life. Our endeavours include preparation of a monthly school newsletter distributed via a webpage link. Students are encouraged to submit poetry, short stories and articles for publication. Additionally, Kuper libraries host guest speakers and storytellers, playwrights and theatre to encourage the love of reading and inspire budding authorship.
Operating Hours
The Elementary Library is open between 9:00AM - 4:00PM Monday to Friday.
For more information, please email This email address is being protected from spambots. You need JavaScript enabled to view it. or call 514-426-3007, ext. 329
The High School Library is open between 9:00AM - 5:00PM Monday to Friday.
For more information, please email This email address is being protected from spambots. You need JavaScript enabled to view it. please call 514-426-3007, ext. 234