Kuper Academy - High School Acceptance Process
Students are accepted into Kuper Academy's High School through an individual selection process which generally includes a personal interview and an entrance examination. The applicant must demonstrate sufficient language skills, academic preparedness and a high degree of motivation and interest. Our expectation is that a student demonstrates a positive attitude towards learning and in his/her relationships with other children. It is essential that a child display a healthy social, physical, emotional, and intellectual disposition in order to benefit from and contribute to our academy program.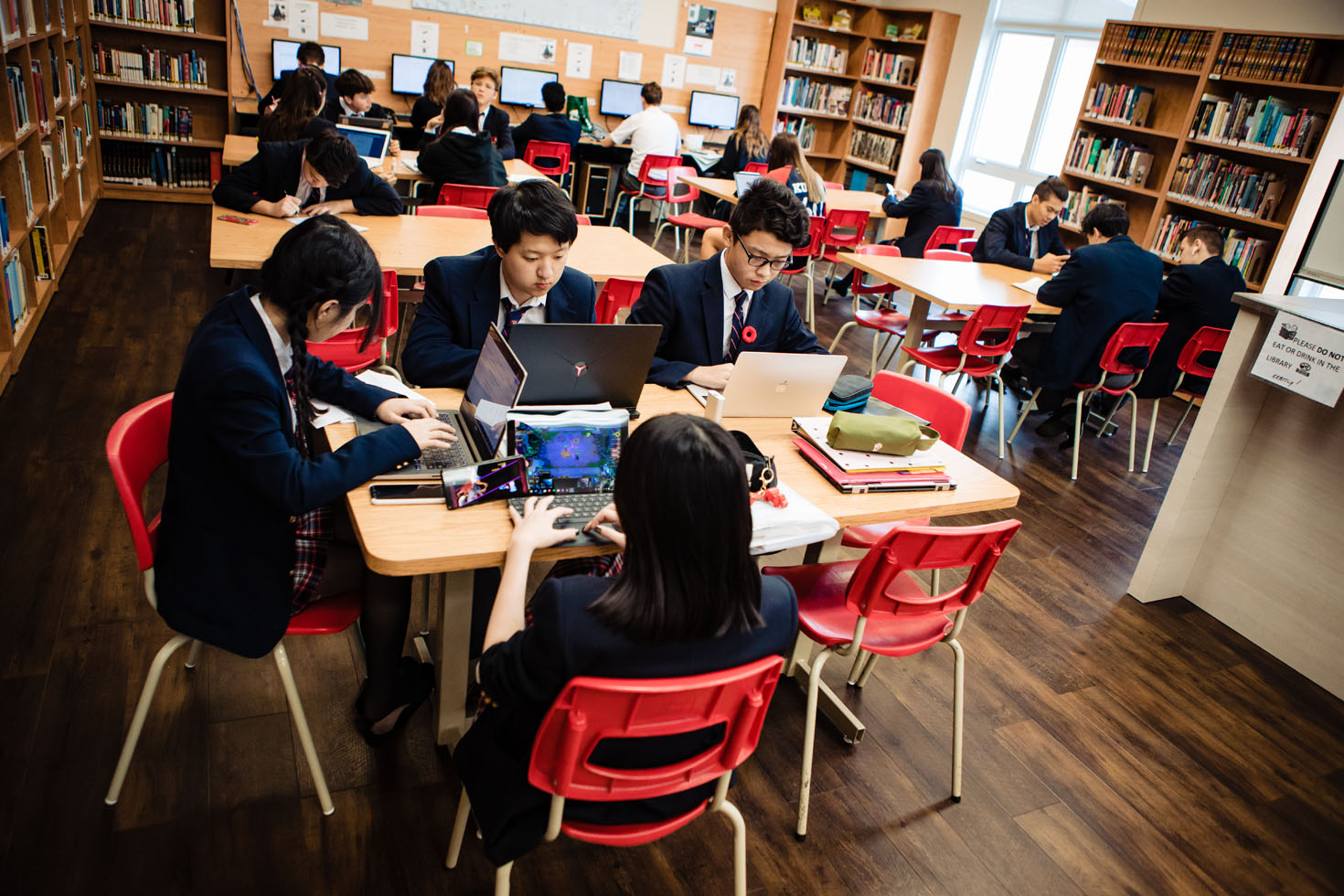 Upon making the decision to apply, parents should submit the following to the Kuper Academy High School:
A fully completed Application for Admission form
One teacher recommendation letter
A photocopy of the student's birth or baptismal certificate bearing the names of both parents
A photocopy of the student's last cumulative report card and most recent report card
Canadian immigration paperwork if the student was not born in Canada
A non-refundable cheque for $50.00 to cover the evaluation and processing of applicant
Completed Student Profile Form (Included in online application form)
Completed Student Declaration Form (Included in online application form)
Mail or return the application to: Kuper Academy, 2975 Edmond St., Kirkland, Quebec, H9H 5K5
Following the processing of this documentation, parents will be notified of the date and time of the Testing and Evaluation session. Parents will then be notified, in writing, of the results.
Following receipt of the letter of acceptance, please provide the requested documentation by the indicated deadline in order to confirm your child's place at Kuper Academy:
Registration Form
Registration Fee of $200.00 (per child, non-refundable)
Signed Contracts and Choice of Payment Plan
Release Form
Building Fund
*A non-refundable application fee of $50 CAD applies.
Student Profile Form (Included in online application form)
Applicant's Personal Declaration (Included in online application form)
Secondary I
$16,999.00
Secondary II:
$17,031.00
Secondary III and Secondary IV:
$17,500.00
Secondary V:
$17,726.00
New parents, on acceptance to the High School, are required to make a contribution to the Kuper Academy Building Fund. For Secondary I and II students the amount is $2,200.00. For Secondary III and IV students the amount is $2,100.00, and for Secondary V students the amount is $1,650.00.
Upon receipt of all of the above, Kuper Academy will formally register the student.
Fees are payable to Kuper Academy in advance on the following date(s):
Plan A - August 28, 2024 (100%)
Plan B - August 28, 2024 (50%) and January 13, 2025 (50%)
Plan C - August 28, 2024, October 1, 2024 - March 1, 2025. Seven installments - a $355.00 finance charge will apply to all grades
All invoices will be emailed by July 2024.
Please confirm your email address with the accounting department for billing purposes.
Should you require any additional information about the High School at Kuper Academy or would like an appointment to view the school, please call our Associate Director, Mr. Robert Salette at (514) 426-3007 ext. 235.