Kuper Academy - Extracurricular Activities
At Kuper, we emphasize the importance of developing a variety of skills and abilities and we work hard to maintain an atmosphere in which students can enjoy learning while simultaneously developing the competencies that they will need for a productive future. We encourage each child to try new activities over the course of his/her time at Kuper.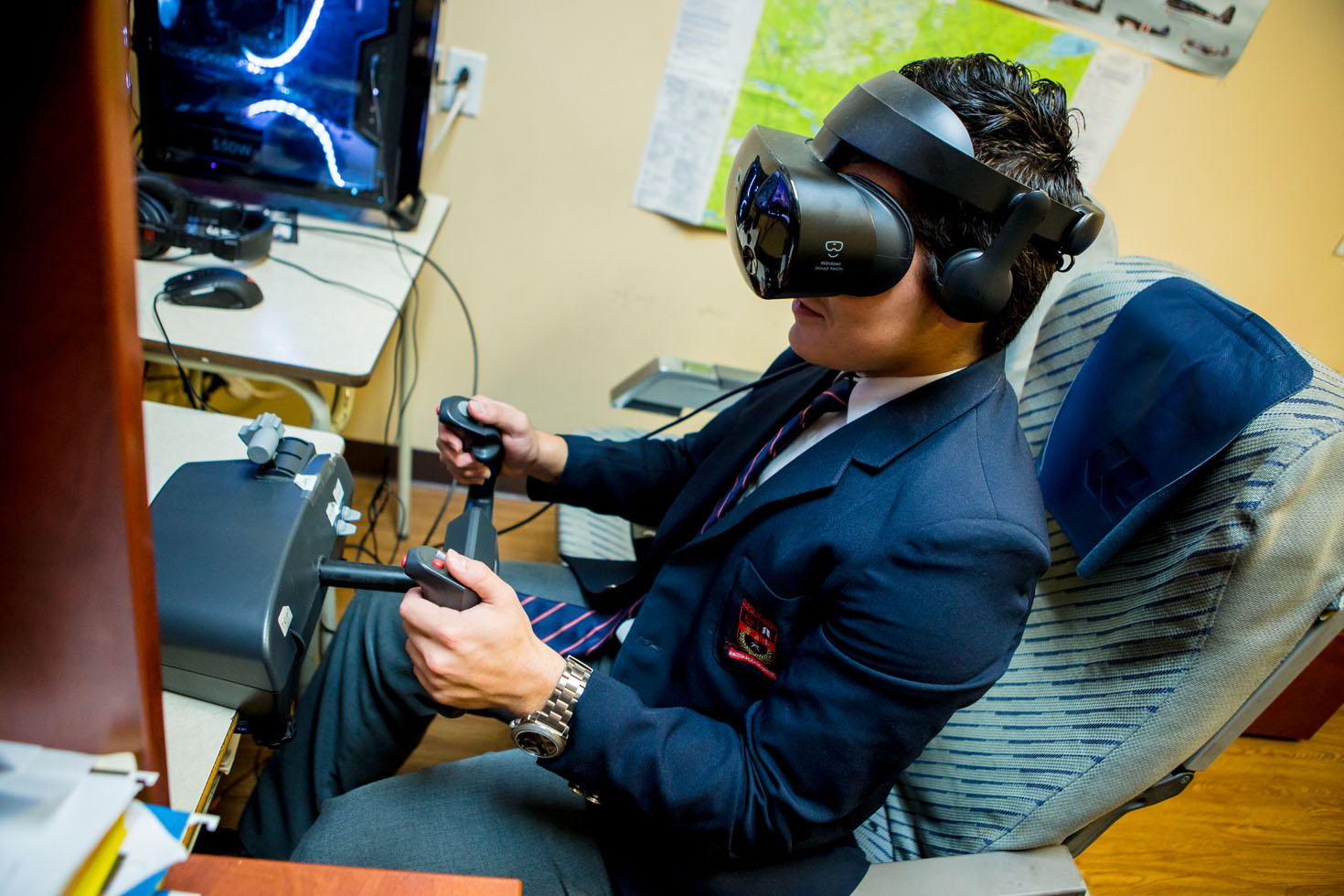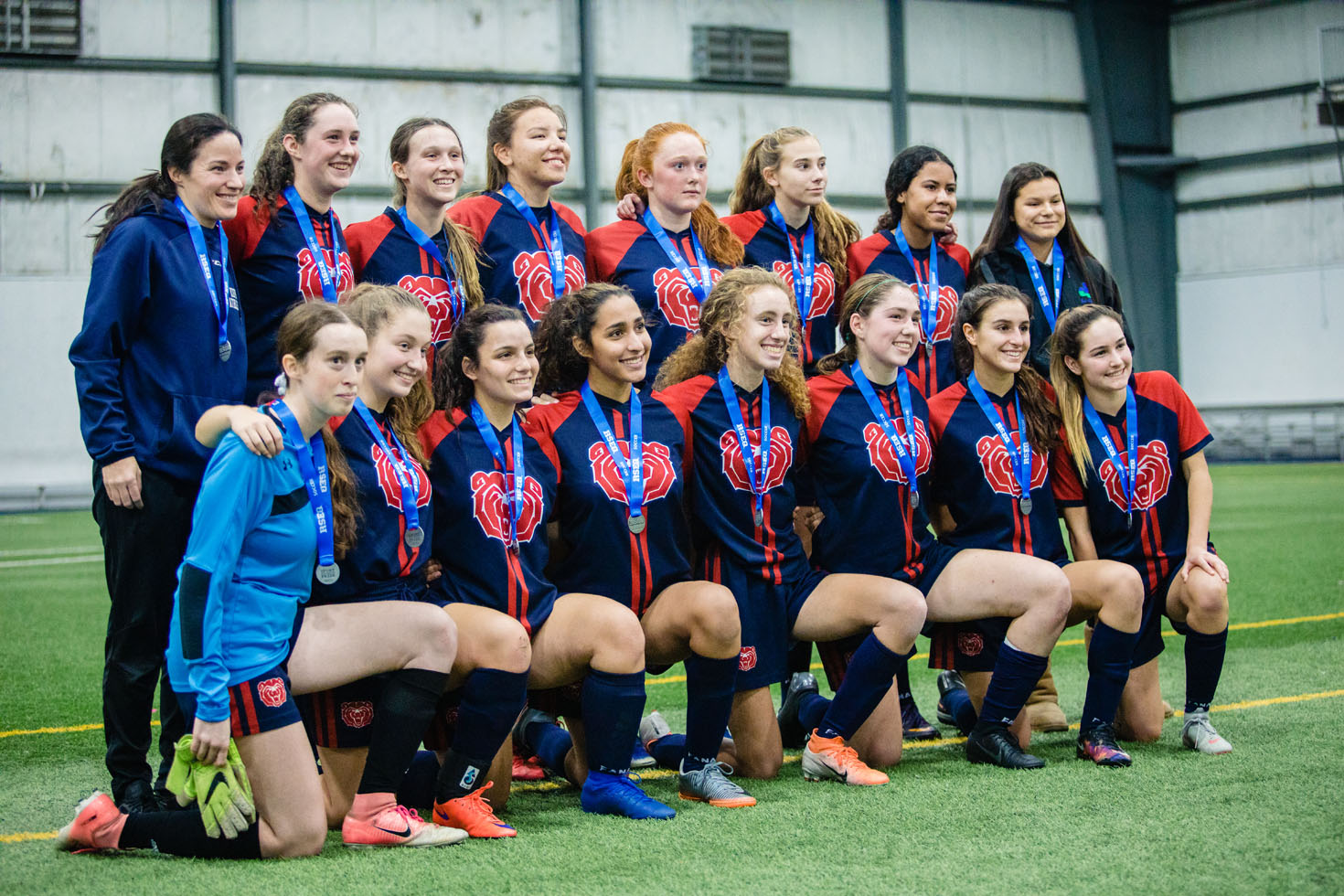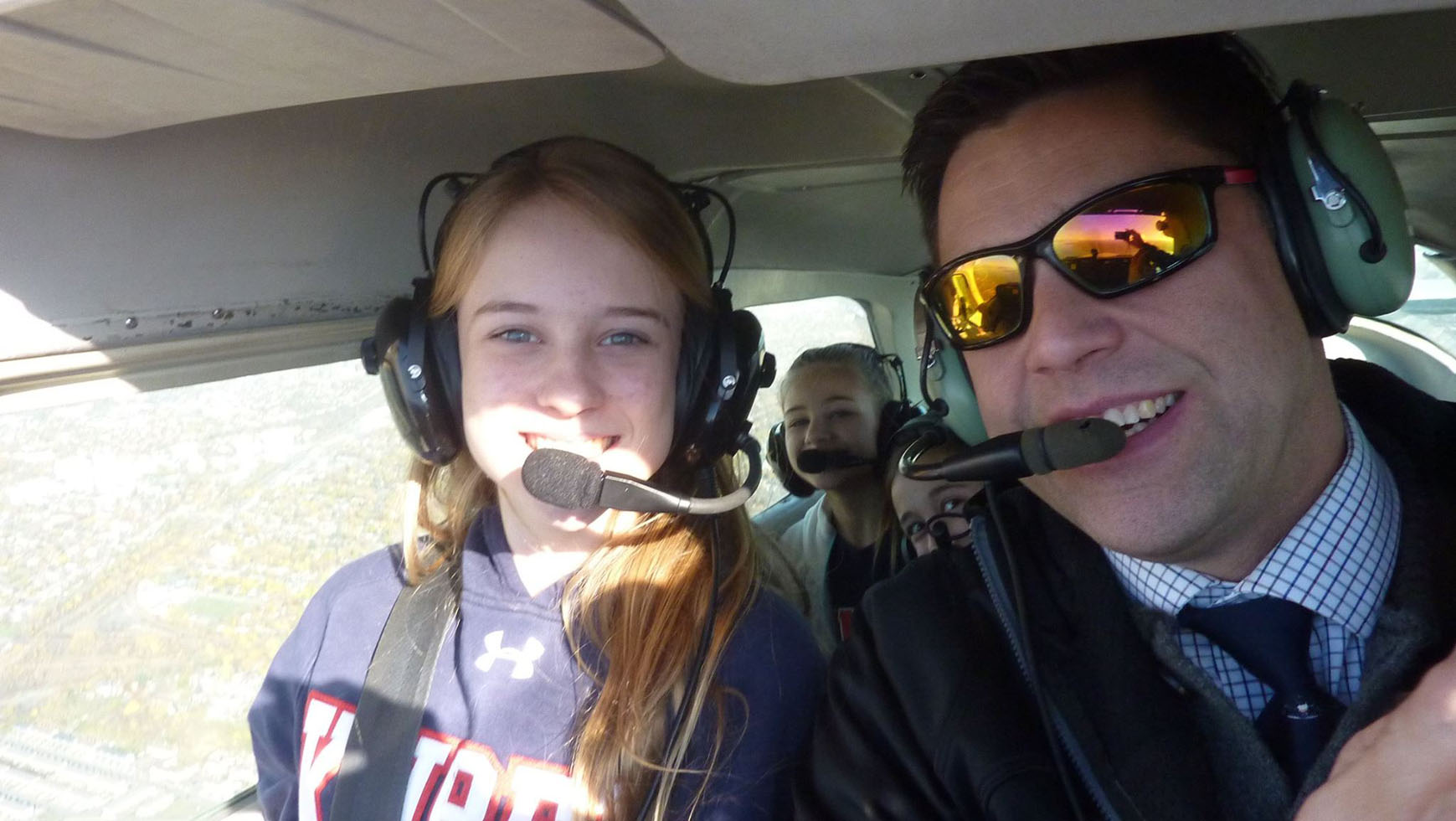 Over thirty clubs and activities provide students with the opportunity to learn about topics that interest them and help them to feel good about themselves. We find that participation develops a sense of belonging that encourages students to thrive both academically and socially.
In the elementary school, there are many activities and clubs for students to try throughout the course of the year. These include The Busy Hands Club (knitting), Curling Club, Scrapbooking, Geography Bee, Chess Club, Folk Dancing, Drama, Cooking Club, Jewelry Club, Gardening Club, Ceramics Club, Babysitting Course, Dance and Painting Club. Sports offered throughout the seasons are basketball, soccer, ice hockey, tennis, curling and table tennis.
The Kuper high school encourages all students to participate and to try something new as they continue to develop in new ways over the course of their high school education. Kuper Academy clubs and student groups within the high school include: Student Council, Historical Society, Aviation Club, Tech Team, Improvisation Team, Rock Band, Jazz Band, Yearbook Committee, Free The Children, Board Games, Sewing Club, Kuper Actors Guild, Debate Team, Visual Arts Club, Law Club, CPR Course, Blood Drive Club, Leukemia & Lymphoma Drive, Film Festival, Grad Committee, Poetry Club, Glee Club, DJ Club and the Duke of Edinburgh Award. Sports offered throughout the seasons are ice hockey, tennis, basketball, soccer, golf, swimming, lacrosse, football, track and field and cross country running. Non competitive sports include skiing, table tennis and ball hockey.
No matter what activity they prefer, Kuper students become citizens of the world through experiential learning and by participating in the community that surrounds them.
Kuper Klubs and Groups 2019-2020
Blurbs for Kuper Klubs and Groups
Group
Supervisor
Blurbs
Auto Club
Mr. Dixon
Auto Club is a group of students dedicated to learning the ins and outs of the automobile. Students learn basic mechanical principles and share their love for the design and technical specifications of all things related to machines that roll!
Aviation
Mr. Pearce
Aviation Club is a great place for the budding aviator to learn about all aspects of flying. Members start by 'flying' the club's flight simulator where they can simply enjoy the feeling of flight with the Virtual Reality headset or even practice advanced flight maneuvers such as approaches and landings in a Boeing 737. Several times per year, junior pilots have the opportunity to get their hands on the controls of an actual Cessna 172 aircraft on a variety of Fly Days from first flights where they learn simple flight attitudes and movements, to aerials tours of downtown Montreal to the advanced Premium fly days where students help to plan, navigate and fly to Ottawa and Brockville. The clubs also does a variety of enriching museum visits to explore Canada's rich aviation history. Several former club members have gone on to become commercial pilots!
Book Club
Ms. Cichanowicz
Like to read? Like to talk books? Then this lunchtime club is for you!
Bullet Journalling (planning and organization skills)
Ms. Cichanowicz
Get organized! Join Bullet Journalling!
Chess
Mr. Welik
Benjamin Franklin wrote that "The Game of Chess is not merely an idle amusement; several very valuable qualities of the mind, useful in the course of human life, are to be acquired and strengthened by it, so as to become habits ready on all occasions; for life is a kind of Chess". For those students who wish to exercise these qualities of the mind, lunchtime Chess Club is for them!
ComicCon
Mr. L. Harris
Marvel Vs. D.C! Students come to Comic-Con to talk about and watch their favourite movies and characters. Eat lunch and enjoy the show!
Concerts
Ms. Wissenz
The music department proudly offers two concerts per year as part of the fine arts curriculum. From the junior and senior concert band classes to the senior guitar and choir groups, every student has the opportunity to perform classical, jazz, and pop music at the holiday and spring concerts. The concerts are student lead and work with the roadies, stage crew, and tech team to present a wonderful musical evening. Kuper Concert Band: The Kuper Concert Band is an extracurricular ensemble open to all intermediate and advanced woodwind, brass, and string players. The band rehearses every Tuesday after school and performs at the holiday and spring concerts.
DJ Club
Mr. Tedford
DJ Club is a club for aspiring music lovers. Students meet, converse over current trends in music, and learn the art of blending songs together to create something which heretofore did not exist.
Duke of Edinburgh Award
Ms. Cichanowicz
The Duke of Edinburgh's Award, AKA 'the Duke of Ed', is a self-development program available to young people ages 14 to 24. The purpose of the award is to encourage young people to set their own goals and challenges, work towards achieving them, and then be recognized at the end for sustaining the commitment they have made. In order to earn the award, students do volunteer work in their community, start or develop a personal skill, practice physical fitness and plan and execute an adventurous journey.
Encounters with Canada
Mr. L. Harris
Sign up for an incredible week in Ottawa. Choose from a wide variety of themes and take advantage of a fantastic opportunity to explore Canada's capital.
Engineering Club
Mr. Louvaris
The Kuper Engineering Club introduces students to ideas in engineering (identifying problems and solving them, exploring disasters to see what went wrong) and design (specifications and materials), as well as implementing solutions (how to use tools and build stuff!). All students are welcome to share their skills, their ideas or their projects. We meet after school, typically on Wednesdays or Thursdays.
English Tutorials
Ms. Lechman & Ms. Wakeling
The tutorials that are offered by the English Language Arts Department occur roughly twice a cycle during the students' designated lunch periods. During these scheduled sessions, the students can seek assistance from a member of the English department to complete any of the following tasks: upcoming assignments, daily homework, group activities, peer editing, proofreading, lecture notes, essay organization, and/or missed evaluations. Thus, the students can obtain individualized support in a welcoming and scholarly environment while they eat their meals. Since the tutorials are voluntary, all pupils can attend when they deem it necessary.
Glee
Ms. Wissenz
The Glee Team is made up of singers and dancers who compete in the Just For Kids Foundation's annual Glee High School Showdown. Students create choreography, choose music, and learn how to sing in complex harmony all while raising funds for the Montreal Children's Hospital. This amazing team gives performers the opportunity to build vocal confidence and creatively shine!
Grad Committee
Mr. J. Harris
The Grad Committee's fundamental role is to plan the prom and to fundraise in order to help subsidize the cost of the prom. Additionally, the committee meets to help organize extra activities and events for the graduates. The committee typically meets once per month. Any student in the graduating class who is looking to get involved is welcome to join.
Green Team
Ms. Hawkins
Green Team is a group dedicated to helping steward our environment. Raising awareness about consumption and promoting sustainable alternatives to current practices is one of our main focuses.
GSA
Mr. Rother
The GSA (Gay-Straight Alliance) Club is a social and supportive student-run club aimed at uniting LGBTQ+ and allied students.
Holiday Door Competition (Halloween and Christmas)
Ms. Owen
Each Halloween and winter Holiday season, a thematic door decorating competition takes place. Teachers and staff members team up with a group of students to decorate a door. After the preparation phase is complete a school wide voting period takes place through google forms.
Homework Helpers
Mr. Pearce
High school students give back and help Kuper elementary students after school with doing homework.
Kuper Actors Guild
Ms. Shiller
The Kuper Actors Guild is a place for anyone and everyone. It is a place for those who love the theatre and a place for those who have yet to discover their love for the theatre. Each spring, the students from grades 7 to 11 mount a full scale production showcasing their talents and hard work. Auditions for the spring performance are held in the first few weeks of the school year and rehearsals happen on Wednesdays and Thursday until show time! Starting in the month of January, those who have chosen to be part of the KAG will find themselves in the school gym on Saturdays, dancing, singing, acting and most importantly, have a great time and making memories as they prepare for the main event in the spring. Past year's shows include;The Wizard of Oz, Annie, Cinderella, Beauty and the Beast, Grease and more! If you have a passion for the theatre or you have never even stepped foot on a stage, fear not, there is always a place for you in the Kuper Actors Guild. It will be a memory that will last forever!
Kurling 4 Kids
Mr. Rother
Kurrently Kuper
Lorna Johnston
A monthly newsletter showcasing school activities during the school year. Teachers, Coaches and students are encouraged to submit poetry, short stories, team scores, club updates, and photos. The more input there is the more interesting the newsletter will be.
Latin Rhythms Dance Class
Sra. Rodriguez
This dance class is a cardio-dance workout that uses music and choreographed steps to form a fitness party atmosphere. The types of music featured in the class include, merengue, salsa, bachata, cumbia, reggaeton, as well as jazz, African beats, hip-hop and pop. New songs will be introduced as classes continue.This class is for anyone who likes to dance and have fun. No previous dance experience or skills are necessary. The classes are given once a week and are an hour long. They begin with a dynamic warm-up and end with a cool down and stretching. The workout is broken down by song, each with a different dance routine. It's important to wear clothing that is sporty and comfortable and appropriate running shoes. It is also important to bring a water bottle.
Leukemia and Lymphoma Group
Mr. Pearce
The Leukemia and Lymphoma Group organizes a variety of fundraising activities during the year to help support the work of the Leukemia and Lymphoma Society of Canada. It's a great group to learn leadership and organizational skills, as well as helping to fight these devastating diseases.
Major Fundraiser Committee
Mr. L. Harris
The major fundraiser committee organizes the traditional school Walk-a-thon to support a local charity. All students are asked to make a donation of $20 to participate in the walk and receive a hot dog lunch at the end. Rewards are given to homerooms and individuals for raising above and beyond what is expected!
Math Club (Lunchtime)
Mr. Louvaris, Mr. Moniodis
The Math Club welcomes all students who enjoy mathematics and math-related problem solving, outside of the classroom. Student members are encouraged to participate in national level math contests (e.g. Gauss, Pascal, Cayley, Fermat) and we wish to explore further competitions, as well. The Math Club currently meets at lunch, once per cycle for both Junior and Senior members.
Math Tutorials (After school)
Various
The Math Department Tutorials are offered after school daily, from Monday to Thursday. There is always a math teacher or two on supervision and students can drop by with any math-related questions, or just to do their homework.
Multicultural Day
Ms.Vir
A celebration of cultural diversity at Kuper Academy! Students will be able to represent their countries by decorating their country's stall, which will be displayed in the gym. They will also be able to enjoy performances, learn about different cultures and traditions. In other words, multicultural day will allow students and teachers to travel around the world... for a day!
One Book at a Time
Mr. Carter
Students collect books and raise funds in order to ship them to children in the third world.
Operation Veteran
Each year, Operation Veteran students fundraise to help support an initiative of the Canadian War Museum whereby any Canadian Veteran will receive a free lunch when they visit the museum. On November 11th, the students travel to Ottawa for the National Remembrance Day Ceremony and then present our cheque to the Museum.
Nostalgia Club
Mr. Tedford
Nostalgia Club is a club for those who like reminiscing about the rosy days of yore. Discussing a fondness for the TV shows, music, toys, trends and traditions of youth is our mandate. We view the past from the present perspective to help create new memories that will last.
Roadies
Mr. Pearce
Roadies are a group of dedicated students who help set up and take down for Kuper's all-school assemblies and other events
Rock Band
Mr. Weiss
Are you ready to rock? Music teachers are available after school to guide the raw talent of our bass players, drummers and lead singers. Once they are ready, our bands perform for their peers and parents at lunch and at our talent shows and concerts.
Science Fair Support Club
Mr. Phillips and Mrs. Moore
The science fair support club offers secondary 2 students an opportunity to seek valuable assistance one lunch hour per cycle. Seasoned science teachers are on hand to provide direction, constructive criticism and moral support that will ensure a positive and rewarding experience.
Senior Science Tutorials
Mr. Harris or Ms. Moore
Students are welcome to come to senior science tutorials to receive extra help or advice and guidance, make up a missed lab or simply have a quiet work space to catch up on their academics. All are welcome!
Service Trip
Ms. Cichanowicz
Participating in a service trip is an amazing way for a student to make an impact as well as fulfilling one's volunteering commitment. On a service trip, students could learn skills as diverse as mixing concrete, building a wall or digging a well. What an unforgettable experience!
Staff v Student Soccer Matches
M. Khalifa
Whether you are a staff member or a student, is there a better way to wrap up a hard school week and get some exercise on a Friday afternoon than playing a little pick-up soccer or Kuper's own turf field?
Student Council
Mme Leneveu
Kuper's Student Council is a great organization for a student to learn and hone their leadership skills. The presidential election in the spring is one of the most exciting times of the year as slates of grade ten students go through the nomination, campaign and election process. The Council organizes a variety of activities for the student body as well as giving a forum for students' voices.
Table Tennis Tournament
M. Khalifa
Table Tennis is a serious sport at Kuper! Who will win the tourney this year?
Tech Team
Mr. Tedford
Tech team is a dedicated group of students who help set up and run the technical equipment for Kuper's assemblies, productions and shows.
Variety Show
Ms. Owen
The annual variety show is like a box of chocolates, you never know what you're going to get, but you know it's going to be good! Ms. Owen and her team showcase the amazing and diverse talents of our students, be it in the area of singing, dancing, playing a musical instrument or telling jokes. We haven't had a juggler on unicycle yet, but we wouldn't be surprised if one signed up!
Visual Arts Clubs (Junior & Senior)
Ms. Nguyen, Ms. Cohen & Ms. Day
The Visual Arts Club meets once a cycle during junior and senior lunch for students who wish to create various art projects outside of the regular art class. The students also create a variety of art projects to display around the school.
We Club
Ms. Wakeling
WE Club works with Me to We to help create employment and economic empowerment for over 2,000 people in WE Village communities around the world, including via artisanal and Fairtrade products and global service trips.
Weight Training / Fitness Room
Mr. Adamson
At Kuper, we believe in having both a healthy mind and a healthy body. As such, the weight training and fitness room is open and supervised during both lunches for students to work out. Students can learn and practice proper weight training techniques, or simply burn off some energy on a bike, treadmill or elliptical.
Film Club
Mr. Pearce
Twice a cycle, students with a keen interest in cinema meet to screen and talk movies. Students are encouraged to pick up a camera and start making their own short films too!
Extracurricular Activities in the Kuper Elementary
Kuper is very pleased to offer a variety of extracurricular activities at the lunch hour or after school.
Cross Country Running
Students train weekly at a local hill to develop the skills that will allow them to excel in a final competitive race on Mount Royal.
Intramural Basketball
Students will get to work on their basketball skills through practices and games.
Yoga
Yoga is a natural and healthy way to exercise, relax, focus and strengthen the children's mind and body connections. It is taught by a certified yoga instructor.
Micro Soccer
Students work on improving players' technical skills and agility through proven drills and fun games all while playing in a team environment.
Sportball
Sportball is a multi-sport program that introduces children to the fundamental concepts and skills behind eight popular sports: baseball, football, basketball, golf, hockey, soccer, tennis and volleyball. Sportball helps children develop socially as well as physically, through a curriculum developed to reinforce self-confidence free from the pressure of competition. Designed for children, the program provides a skill-driven, high energy and fun-filled curriculum.
Breakdancing
Breakdancing offers fun and exciting workouts that improve rhythm, strength, endurance as well as building self confidence.
Adapted Tennis and Adapted Karate
We are also very proud to offer two adapted sports programs for those students that need a smaller ratio, a slower paced teaching or more 1:1 instructional attention.
Zumba Kids
Dynamic moves will keep feet moving and bodies grooving to the beat! "Zumba Kids" is a latin inspired fitness program that is fun and kid friendly. A great introduction to choreography and teamwork. Special theme weeks will be a sure favourite!
Robotics
Using the Micro:Bit program students learn to code thus creating games, animated toys and other programs.
SKUPE
Students make a digital newspaper. Students get to work on their interviewing, writing, photography and computer skills in this club! The club runs weekly and issues are published monthly.
Book Club
The elementary library hosts Book Club 6 times per year. The Cycle 3 students are invited to have lunch in the library while we discuss plots, characters, likes/dislikes and watch interviews with the authors. Students are free to choose all or some of the 6 novels to read.
Chess Club
Chess is a fun activity as well as a tool to stimulate concentration, memorization, imagination and logical thinking. An organized learning program with levels from beginner to advanced. Practical play forms a part of the lessons.
School Musical or School Play
Students work weekly for the year to put on a spectacular show in the Spring. The show includes many students from the singers and actors to the students who create and paint the sets or do the lighting, music or costumes!
All Aboard Games
Unique and exciting co-operative board games where students in small groups work together toward a collective goal. Develops creative thinking, cooperation and social skills.
Mad Science
Mad Science invites your children to have fun with awesome science experiments! They will have the chance to discover the strengths and weaknesses of their senses and even play tricks on them. They'll learn how objects react to heat, explore electricity and magnetism and more!
Cartoon Club
Students learn to the world of comic book creations and discovery techniques to draw eyes, noses, mouths to proportion of their characters. They learn how to draw special effects, sound effects, speech bubbles, backgrounds and how to work with perspectives!
Manga Drawing
Students learn the secrets on how to draw this particular style of comic books that originated in Japan.
Holiday Card Making
Students use cardstock, stickers, stamps, ink and lots of embellishments to make beautiful handmade holiday cards.
Jewelry Making
Students create a wide variety of projects such as wish bracelets, headbands, earrings, necklaces & more ! They use materials such as beads, cat's tail, paracord and more.
Weird Zone
Create crafts beyond weirdness! Monster hands, flying saucers, mega robots and out of this world bottled alien specimens are just a few of the weird and bizarre projects you will create in the Weird Zone !
Talent Show
This is time to allow students to shine ! Do you sing, dance, play an instrument, have a unique talent? Students try out and those that WOW are invited to showcase their talents in front of the entire school at the Kuper talent show.
Spanish Club
This introductory course focuses on speaking and listening skills, learning greetings, numbers, colours and some other useful vocabulary. Students also learn a bit about life in Spain and other Spanish speaking countries around the world. The students learn through conversation, games and role-play.
Holiday Choir
Students are able to participate in our holiday chorus and showcase their voices at nearby retirement homes to bring joy to the seniors.
Activities offered during lunchtime (11:00-11:45 or 12:00-12:45)
Sportball (K5, Gr. 1-2-3)
Sportball is a Multi-Sport program that introduces children to the fundamental concepts and skills behind eight popular sports: baseball, football, basketball, golf, hockey, soccer, tennis and volleyball. Sportball helps children develop socially as well as physically, through a curriculum developed to reinforce self-confidence free from the pressure of competition. Designed for children, the program provides a skill-driven, high energy and fun-filled curriculum.
Yoga (K5, Gr. 1-2-3)
A certified yoga instructor offers a children's yoga program. Yoga is a natural and healthy way to exercise, relax, focus and strengthen the children's mind and body connections.
Zumba (Gr. 1-2)
"Zumba Kids" is a latin inspired fitness program that is fun and kid friendly. A great introduction to choreography and team work.
Breakdancing (Gr. 3)
Offered at Kuper Academy by "Break City". The activity consists of fun and exciting workouts to improve rhythm, strength, endurance as well as building self confidence. The goal is not only to teach proper dance technique but to introduce their students to this incredible dance culture, giving them the tools to get inspired.
All Aboard Games (Gr. 1)
The future of board games, nothing like the games you may have at home. The children get to explore unique and exciting board games, develop their own strategies and challenge their friends.
Chess (Gr. 1)
Chess is a fun activity as well as a tool to stimulate concentration, memorization, imagination and logical thinking. The instructor uses a learning program with levels from beginner to advanced.
Sheltoons Cartooning (Gr. 1-2)
Sheltoons has over 30 years experience teaching students. The children draw and create different cartoon characters. Each student leaves with their projects and a Sheltoon drawing book.
Mad Science (Gr. 1-2)
Junior scientists learn about the world around them. They discover new experiments every week and receive an awesome take-home item to continue learning at home.
French Games and Songs (K5)
In this activity, the Kindergarten students play games using the French vocabulary they learned in class and enjoy singing new French songs.
Chantons et Dansons (Gr. 1)
The grade one students learn French songs with gestures and dancing steps. This activity increases the students French vocabulary and fluency in a fun environment.
Parlons Français (Gr. 1)
The grade one students practice having conversations in French in different contexts (i.e. at the restaurant, on the phone,etc.).
Micro Soccer (Gr. 1-2)
Coach Ryan will work on improving players' technical skills and agility through proven drills and fun games all while playing in a team environment.
Activities offered after school (3:00-4:00)
Cooking Class (Gr. 2)
In this activity, the children mix and create some fun recipes. The students receive an apron that they get to keep. If your kids get cooking now, chances are they will keep this good habit as they grow older.
Healthy Snacking (K5)
This class teaches children how easy it is to make a fun snack. Each child is given their very own chef's knife (nylon plastic) and during each class they will make one simple, fun and healthy snack.
Math Whiz (Gr. 2)
During this activity the students play different games related to the concepts taught in class. This gives the students the opportunity to practice different skills in a fun and relaxed environment.